The Birkenstock Boston Clog Now Comes In Fun Colors
HuffPost may receive a commission from some purchases made via links on this page. Every item is independently curated by the HuffPost Shopping team. Prices and availability are subject to change.
A time-honored fashion tip: Find the things you like and get them in a bunch of colors. This is now a whole lot easier because Birkenstock has dropped a huge selection of fabrics and tones for their incredibly trendy and often sold-out Birkenstock Boston leather clogs.
Originally designed in the late '70s, Birkenstock's Boston clogs have enjoyed a TikTok-fueled resurgence in recent years. With a contoured cork-latex footbed and EVA sole, these shoes are comfortable for all-day wear but are still super easy and casual to kick on if you're grabbing the mail or going on a walk. They're essentially a closed-toe version of your favorite Birkenstock sandals, meaning they're ideal for fall or general in-between temperatures, when you don't need a whole boot but don't want your toes out.
Until recently, the style was predominantly available in three classic oiled leather colors — black, dark brown and tan — which were often sold out across retailers. Luckily, Birkenstock has dropped new, vivid colors in their suede Boston clog as well as a variety of colors in the corduroy-style suede, EVA material and shearling-lined models. And they're incredibly good-looking.
When I finally snagged a light tan pair of the traditional oiled leather clogs last spring, they soon became a large part of my shoe rotation. So you can imagine my excitement (and instant need to purchase) when I saw the clogs came in a lovely green that's reminiscent of the Philadelphia Eagles' uniform. (Go birds!) Though I like my tan clogs, these green clogs are my new favorite shoe, bringing a fun pop of color to any outfit.
I wear them running errands, to yoga class, around the house, in the city and even took them camping to test their outdoor ability. On concrete or at campsites, they've proven to be an ideal versatile shoe that is comfortable and so easy to slide on, while still giving me foot support.
You can wear the clogs barefoot in heat or with socks when it's cooler; they're super easy to clean if they get dirty or scuffed (just dab any spots with soap and water on a rag) and they have that stable Birkenstock footbed while remaining lightweight and unfussy.
If you want to hop on the colorful Boston clog trend, I've listed some of my favorite styles below. Each is unisex in women's and men's sizes, yet some colorways have different page listings, so we included multiple links.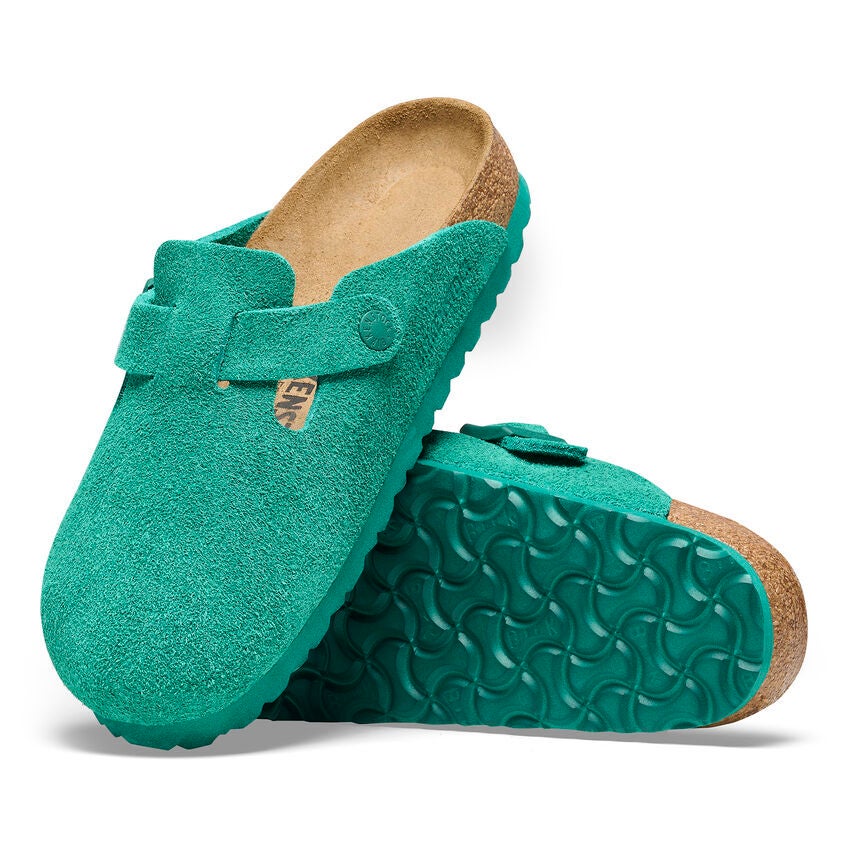 Birkenstock
Boston suede leather
These are the cheery green clogs that I have, and even seeing their photo makes me happy. I love that the sole and buckle hardware is all the same shade of green, giving them a really chic monochrome look, even in a more whimsical color. This suede style also comes in olive green, two shades of blue, white and a muted bubblegum pink, but they also come in a really sweet pale pink and yellow, which we've linked below.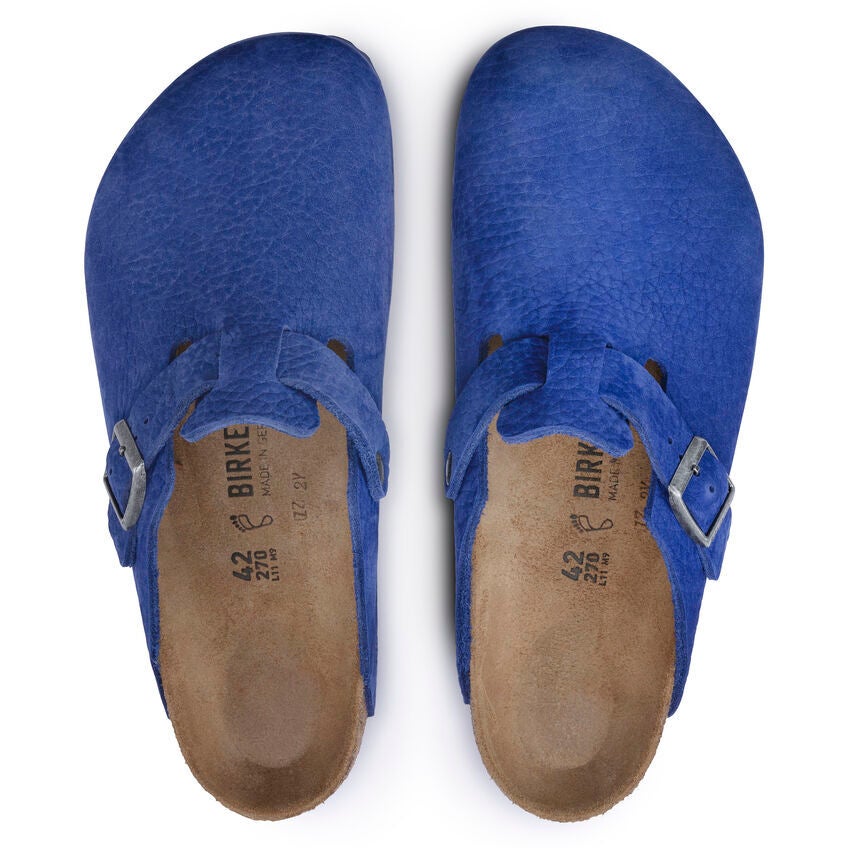 Birkenstock
Boston nubuck leather
These gorgeous cobalt slides are made from a dreamy nubuck leather that's intentionally buffed to make it super soft and worn-in. These come in as a classic gray as well, with both having such character from the leather, making them surprisingly elegant for a clog.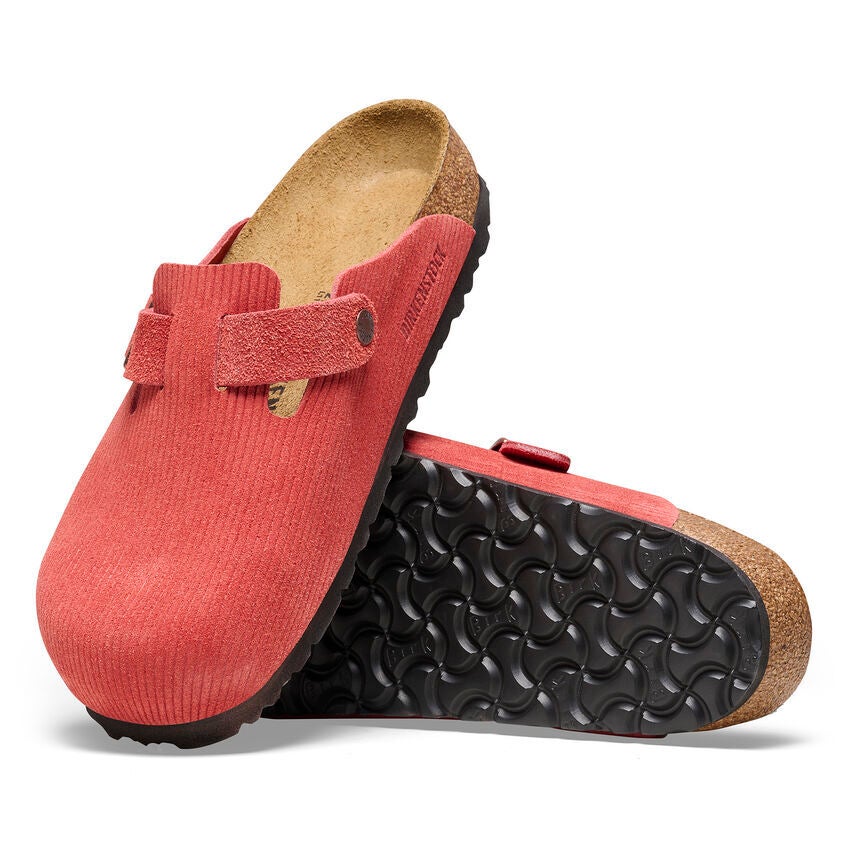 Birkenstock
Boston corduroy style suede embossed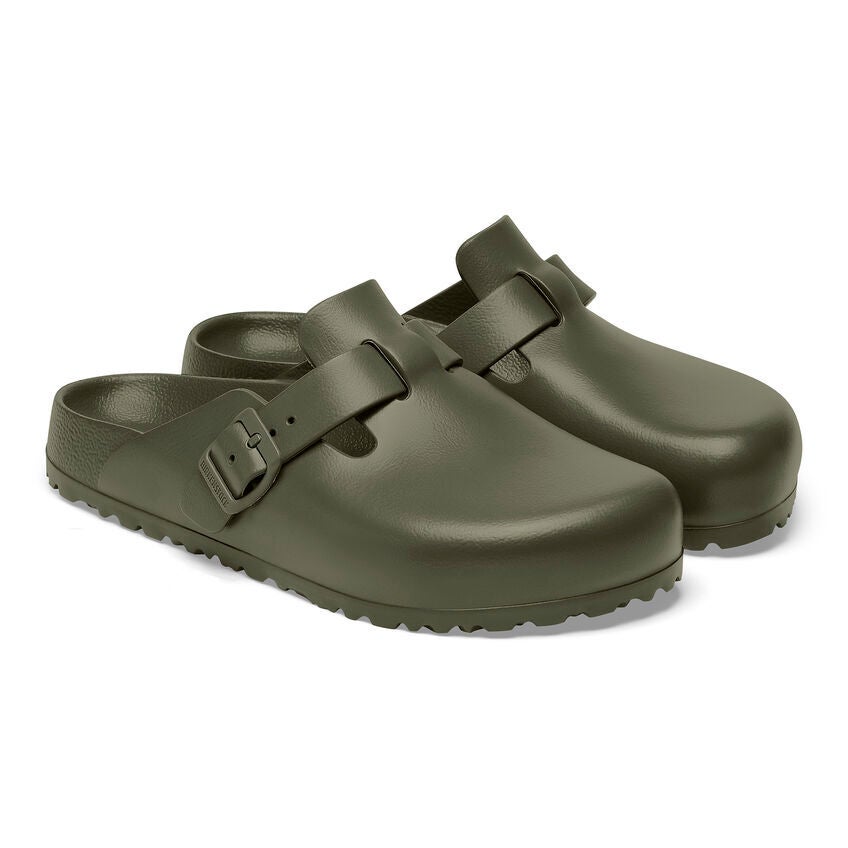 Birkenstock
Boston EVA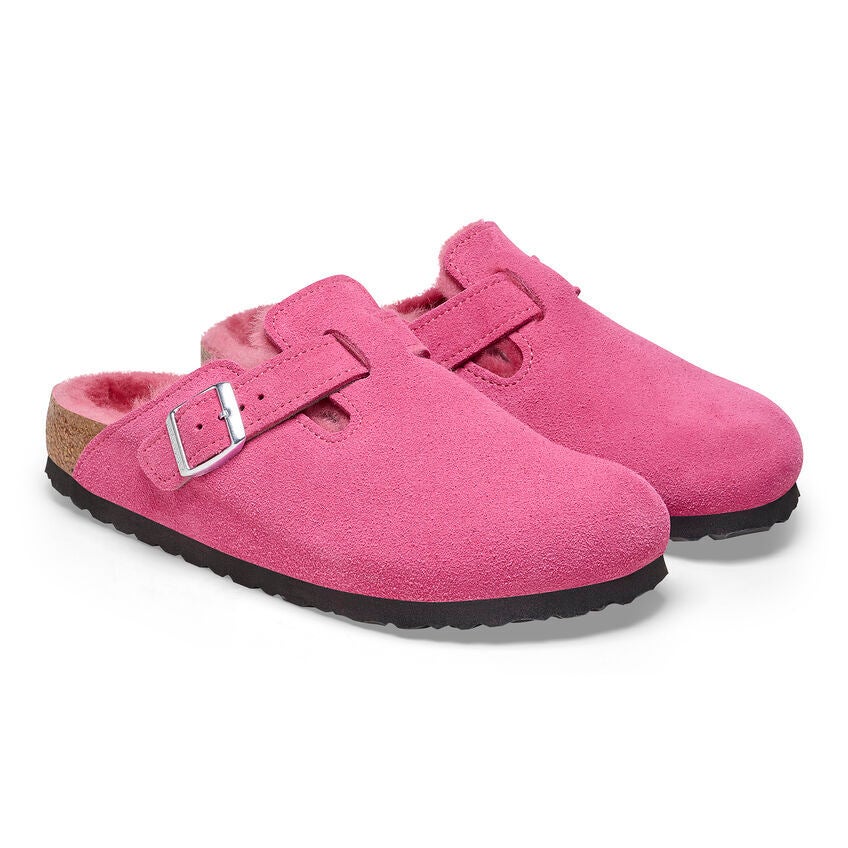 Birkenstock
Boston shearling
Relax your "Barbie" pointed feet in a pair of shearling-lined Boston clogs that promise to feel like fuzzy clouds. They have a strong footbed and EVA sole so you can wear them outside or for hours on end, but they still feel like slippers or house shoes on your feet. Snag them in this amazing hot pink or antique white, as well as brown, black and olive, navy and gray.
#Birkenstock #Boston #Clog #Fun #Colors